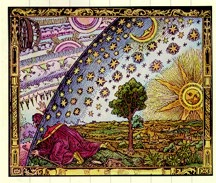 Starting Simply: Mixed Mode Course Delivery
Power Point Presentation Examples for Presentation

---

Since the fall of 1996, I have been teaching Marketing-related courses in a mixed mode of delivery. My classes meet in a computer lab or classroom as well as online. The online part was originally my idea and now my institution has adopted a progressive program of including online course management throughout the college community.

I began very simply with a course main page so that I could link information for all of my students to know week by week what was going on in their classes:
before class to prepare,
during class to reinforce the class activities,
after class as homework and
24/7 to reinforce socialization and self-actualization
The information found on my course main page(s) includes:
Schedule of Activities, Assignments and Critical Dates for the semester
Subject Outline and Course FAQ
My schedule and how to contact me,
Search tools, Web and Class Resources,
Summary of Projects and Links to students' Projects
Weekly Notes (a form of syllabus)
Link to a courseware forum (initially Web Course in a Box, now BlackBoard)
---
Examples
I'd like to share the highlights and successes and show examples from on-going courses at Seneca College and the Ontario Institute for Studies in Education/University of Toronto .
Computer Applications (http://people.senecac.on.ca/selia.karsten/MRK/333w2001.html) (hybrid)
Essentials of eCommerce (http://people.senecac.on.ca/selia.karsten/EC/610w2002.html) (hybrid)
How to Be A Successful Student (http://people.senecac.on.ca/selia.karsten/SSC/100w2002.html) (classroom)
Web-Based Learning (http://people.senecac.on.ca/selia.karsten/CTC/203w2001.html) (online)
Enhancing Holistic Learning with Computer Technology (http://www.oise.utoronto.ca/~skarsten/1799/1799map.html) (online)

---
Resources
Teaching Hybrid Courses in a F2F Environment
http://as1.ipfw.edu/99tohe/presentations/bird/sld001.htm
Hybrid Teaching Seeks to End the Divide Between Traditional and Online Instruction: The Chronocle of Higher Education - http://chronicle.com/free/v48/i28/28a03301.htm
UW-Milwaukee's Learning Technology Center: Teaching with Technology Today: Special Issue:
Hybrid Teaching
Hybrid Pedagogy - http://www.uwm.edu/Dept/LTC/pedagogy.html

---

Dr. Selia Karsten
May 2002