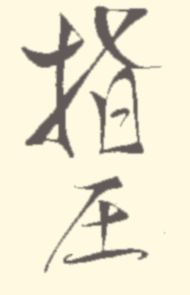 THE SHIATSU CENTRE:
SUMMER CAMP
We cordially invite you to our International Summer camp in the beautiful Hockley Valley of Ontario. We have invited internationally well-known instructors in the Shiatsu and other professions. You can attend this camp for the study of Shiatsu and development of Ki energy for Shiatsu practice or just general interest and relaxation.
The camp is in very natural surroundings, nestled among the hills and forests of this unique region. You can enjoy swimming and hiking or you can just relax in this beautiful environment.
We are sure you will enjoy sharing with us these new and innovative developments in this very special setting.
Please contact us for registration information regarding costs and dates.

| | | |
| --- | --- | --- |
| Fees | Place | Date |
| Shiatsu course plus | Ecology Retreat Centre | . |
| relaxation retreat: | RR1 | . |
| CA$ (+7% GST) | Orangeville, Ontario L9W 2Y8 | . |
| Details TBA | Tel: 519-941-4560 | . |
All fees include 3 complete vegetarian meals per day and accommodation.
For information, call Ted Saito at the Shiatsu Centre, 416-534-1140 FAX 416-534-1140
MainPage - Location, Services, Theory and Principles - Therapeutic Benefits
Workshops and Seminars - Certificate Course - Insurance Coverage
Who We Are - Summer Camp