---
Isabella Colalillo Kates: Holistic Educator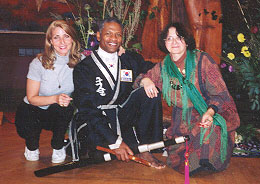 As a holistic educator I strive to connect with the heart and mind of learners. My work as an educator is self-reflective, engaging, spiritually oriented and openly creative. I believe that a teacher broadcasts her essence in teaching and that students respond by opening their own essential selves in the learning process.
I also work with teacher development. My doctoral research focuses on teacher creativity, the soul and modes of self-actualisation.
I teach classes in Creative Writing, Creativity and Humanistic psychology
I offer workshops and classes in Creativity, Creative Writing, Psychotherapy (Transformational Fantasy, Psychosynthesis and Mental Imagery and Visualisation. As workshop leader, I have presented a series of workshops on the healing power of imagery and at many of the annual conferences of American Association for the Study of Mental Imagery (AASMI).
I lead classes and workshops on Oracles (Tarot, I Ching and the Viking Runes) as tools for self-development and self-reflection
With an international group of educators I have been involved in seeding the ideas for soul in education tenets and practices. In October, 2000, the Findhorn Foundation, in Forres, Scotland hosted The First World Conference of Soul in Education: The Spirit of Learning. Since then, five world conferences have taken place in the US (Hawaii (2002), Colorado (June 2005) Australia (2003), Europe (Hungary, 2004) and South Africa (2004)
I am an active member of Triangles in Education, a group of educators working with the UK based Office of the Caduceator, Clarence Harvey. Triangles participants work in groups of three and link on the mental planes to anchor the principles of soul in education to education practice.
I am also a co-planner and presenter at the holistic education series of conferences, Breaking New Ground in Toronto. These conferences are held every two years in Toronto and are chaired by Jack Miller a professor at the Ontario Institute for Studies in Education at the University of Toronto(OISE/UT). I am a co-editor and contributor of a book of essays emerging from this work: Holistic Learning and Spirituality in Education: Breaking New Ground now available from SUNY Press. Edited by John P. Miller, Selia Karsten, Diana Denton, Deborah Orr, and Isabella Colalillo Kates.
I was a keynote speaker and workshop leader at several Annual Conferences on Holistic Education in Guadalajara, Mexico hosted by Dr. Ramon Gallegos Nava, Director of the Fundacion Internacional para la Educacion Holista.
---