---
Isabella Colalillo Katz: Writings: Poetry, Articles & Fiction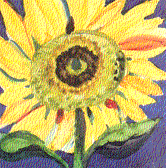 I am a writer, poet, essayist and literary translator. My poetry has been published internationally in journals, magazines and anthologies.
My books of poetry, Tasting Fire (1999) And Light Remains (2007) are published by Guernica Editions.
I write articles, short stories, including science fiction stories. I also adapt and translate legends and myths from world cultures.
I have recently translated Elio Vittorini's novel Sicilian Conversations
Click here to read some of my poetry, articles and stories
Click here for an interactive poetry experience.
Click here to order books and tape
TASTING FIRE
by Isabella Colalillo Katz © l999
(Guernica Editions) is my first book of poetry and prose. My work has appeared in journals, magazines and anthologies.
"These poems are the living records of my experiences, passions and reflections. My writings speak of the transitions and changes in my cultural self, my maturing feminism, my encounters with destiny, history and nature. I write to see more deeply. I write for the enchantment of words, the haunting spell of images emerging from the foam of memory. These writings are the necessary companions and courageous teachers in this mysterious journey we call life."--Isabella Colalillo Katz
Works in Progress: These are some of my ongoing creative projects
The Rites of Women ( Poetry)
Recipes for Creativity, A Handbook
Transformational Fantasy, The Holistic Mind, [a text on Transpersonal Psychology]
The Wheels of Soul in Education (Essays) editor and contributor
Grieving Rituals (poetry)
Blue Thistles (Short Stories)
Conversations in Sicily, by Elio Vittorini, (English Translator)
Amazon Tales: Creation Stories of the Amazon People (English Translator)
Video:A Tree in the City; The Web of Life in a Technological World. (writer, producer)
("Sunflower" by Micol Katz)

---